Sustainable, cost-effective, and weather resistant, Ecogranno by Ecogranito, is an innovative exterior and interior water-based coating that is perfect for projects where you want to ensure the highest quality, versatility, and style.
Our cutting-edge, proprietary Japanese technology was originally created with the purpose of providing a smart and sustainable coating option. This technology mimics the look of granite, while being less costly and up to 15 times lighter than natural stone.
Want to know more about Ecogranno? Just keep reading!
Ecogranno: Ecogranito's finish coat
Ecogranno is a water-based coating material made from acrylic resin mixed with waste originated from the extraction of granite and marble. The product can be applied on a variety of different surfaces and shapes, including round and irregular ones. After Ecogranno dries, it looks and feels just like real stone, but without the significant impact that the stone extraction process makes to the environment. Additionally, Ecogranno is considerably more affordable than natural stone, while also coming in more then 30 colors, which can be applied following a simple and quick application process.
Last but not least, Ecogranno has obtained the ASTM Class A Certificate, with the best possible classification for both flammability and smoke development indexes under the ASTM and ULC Surface Burning Tests.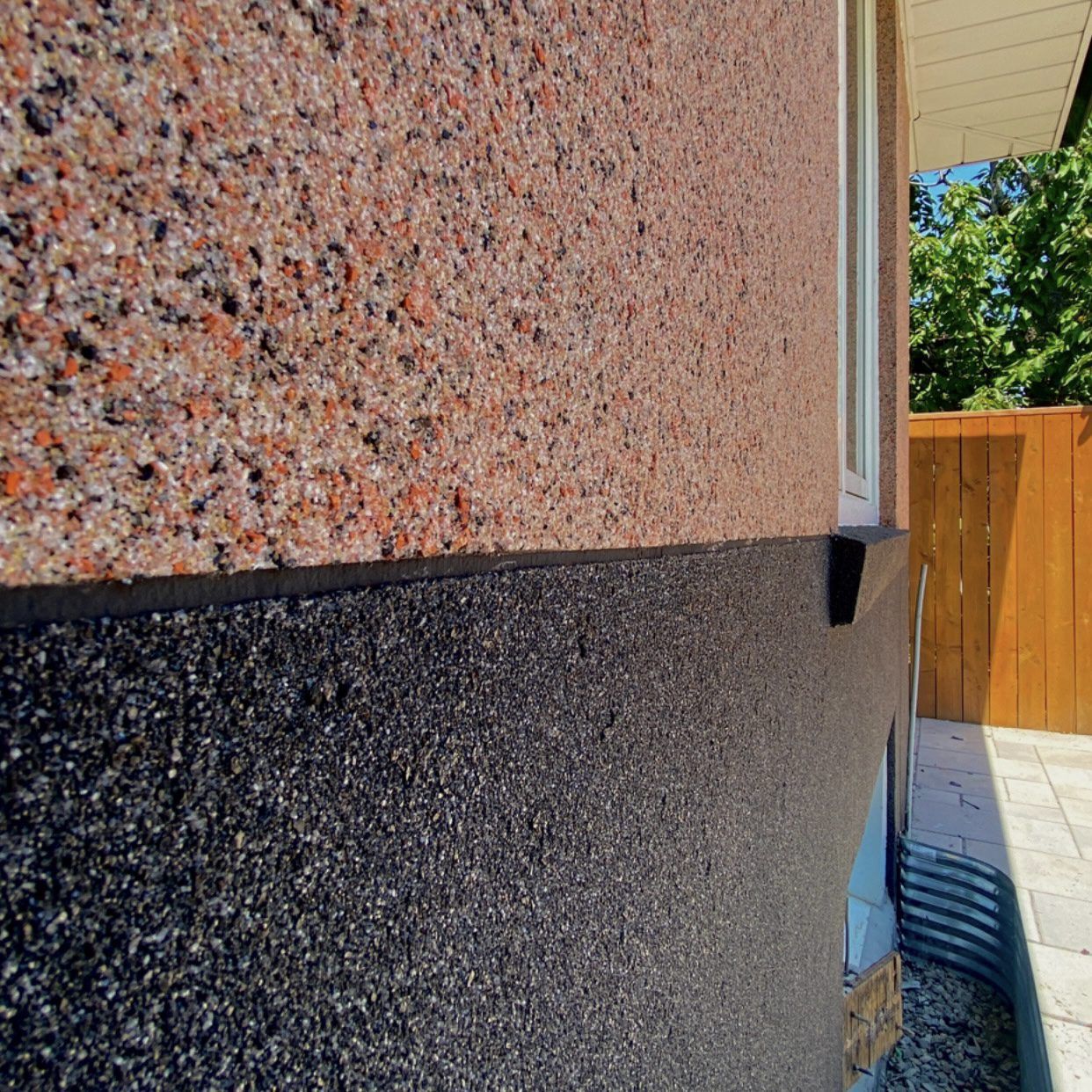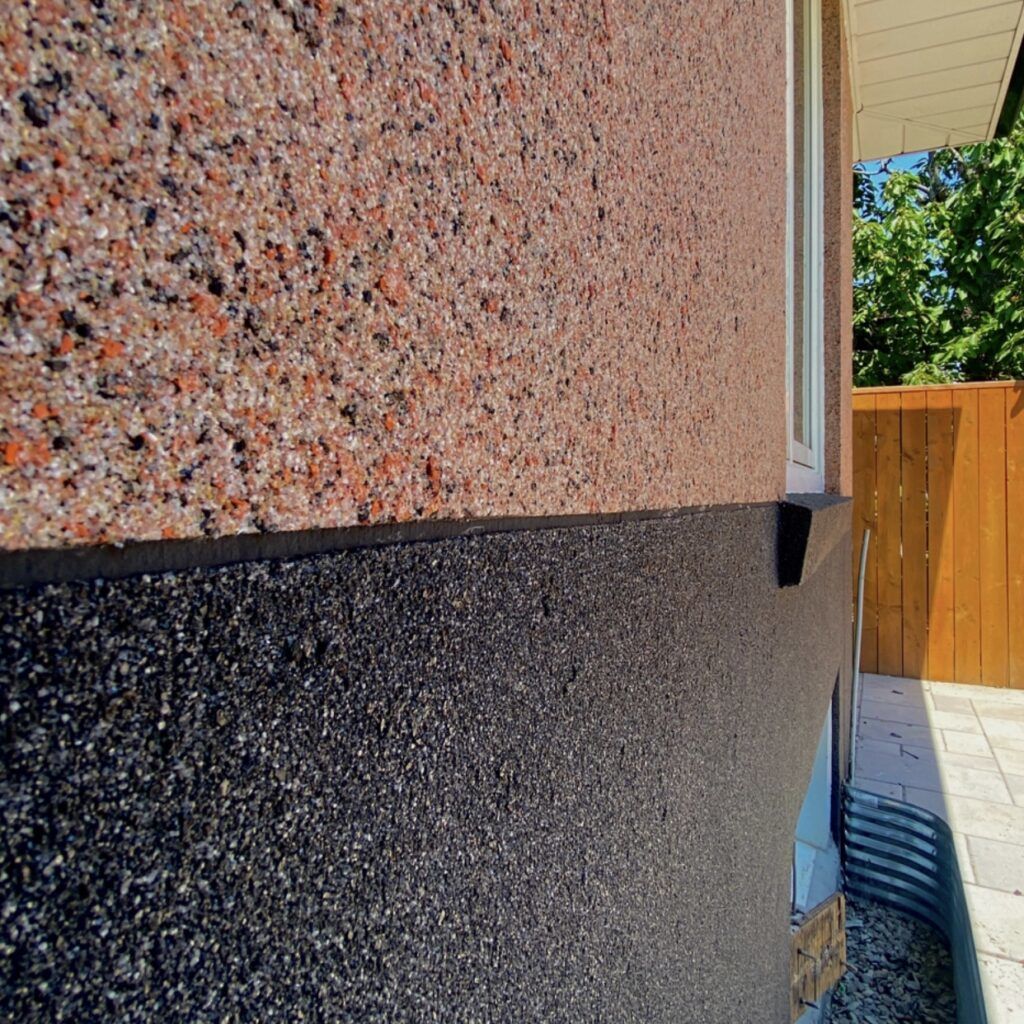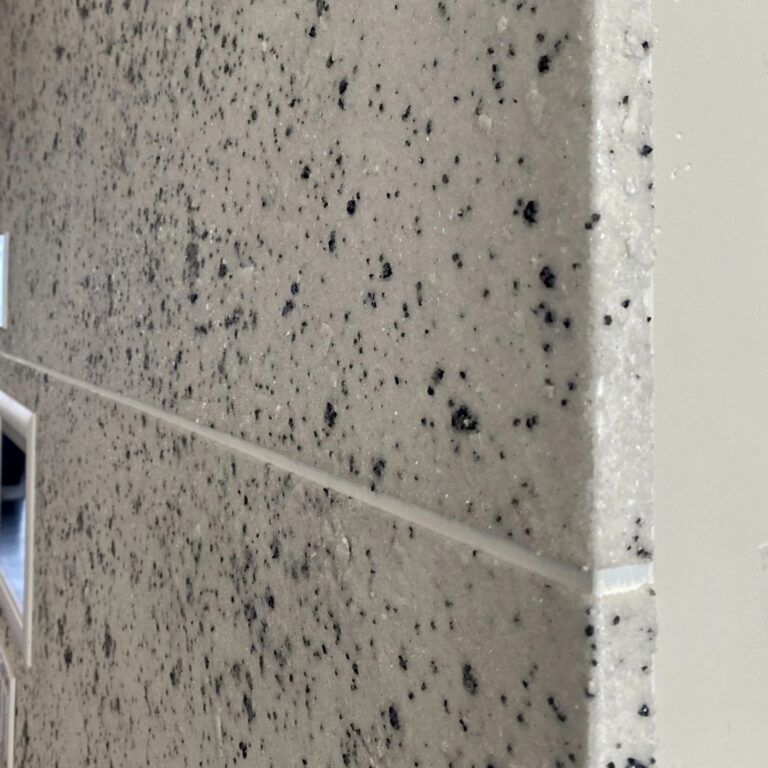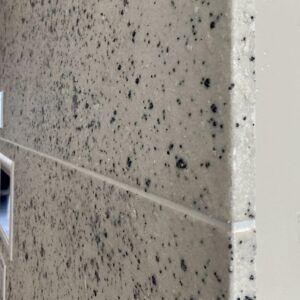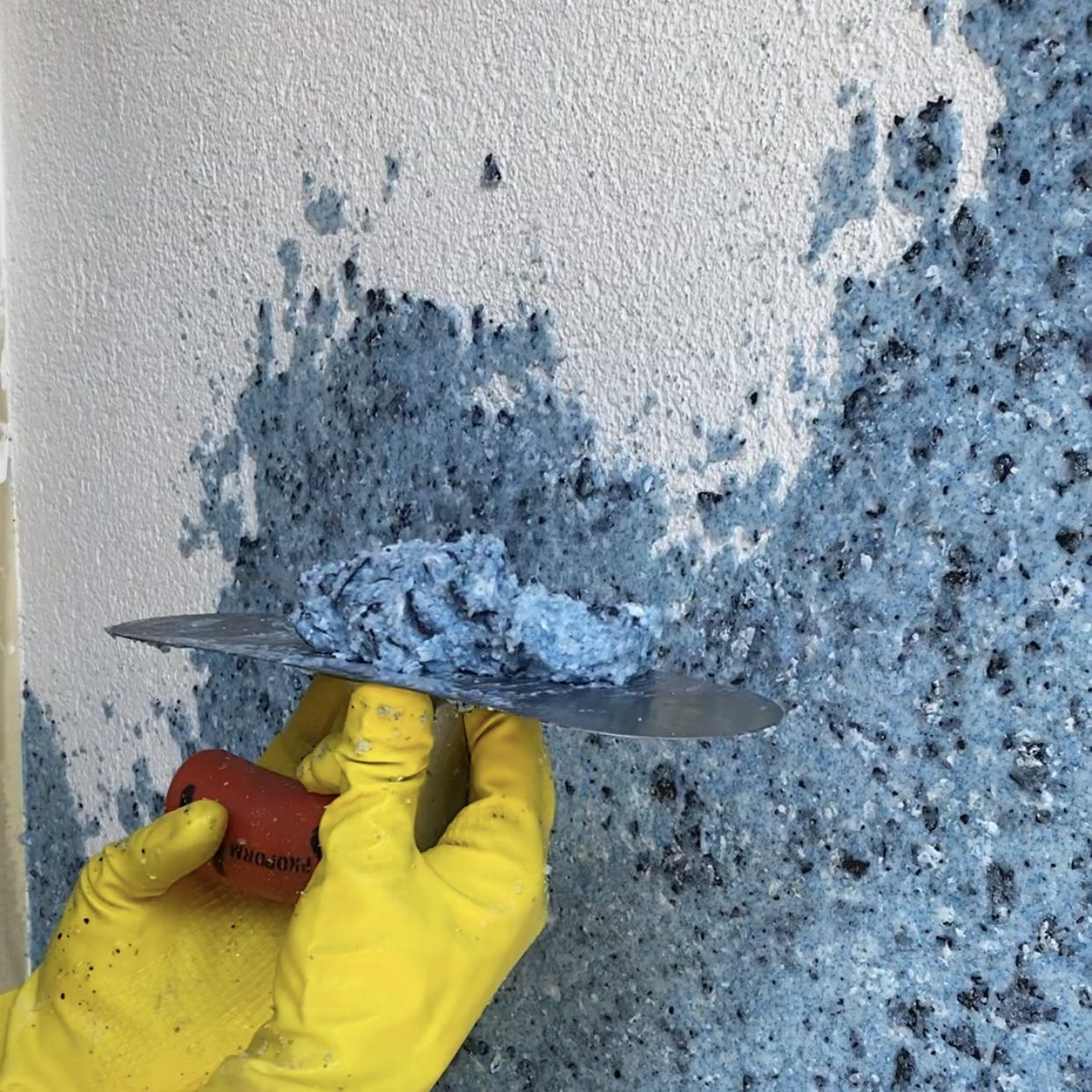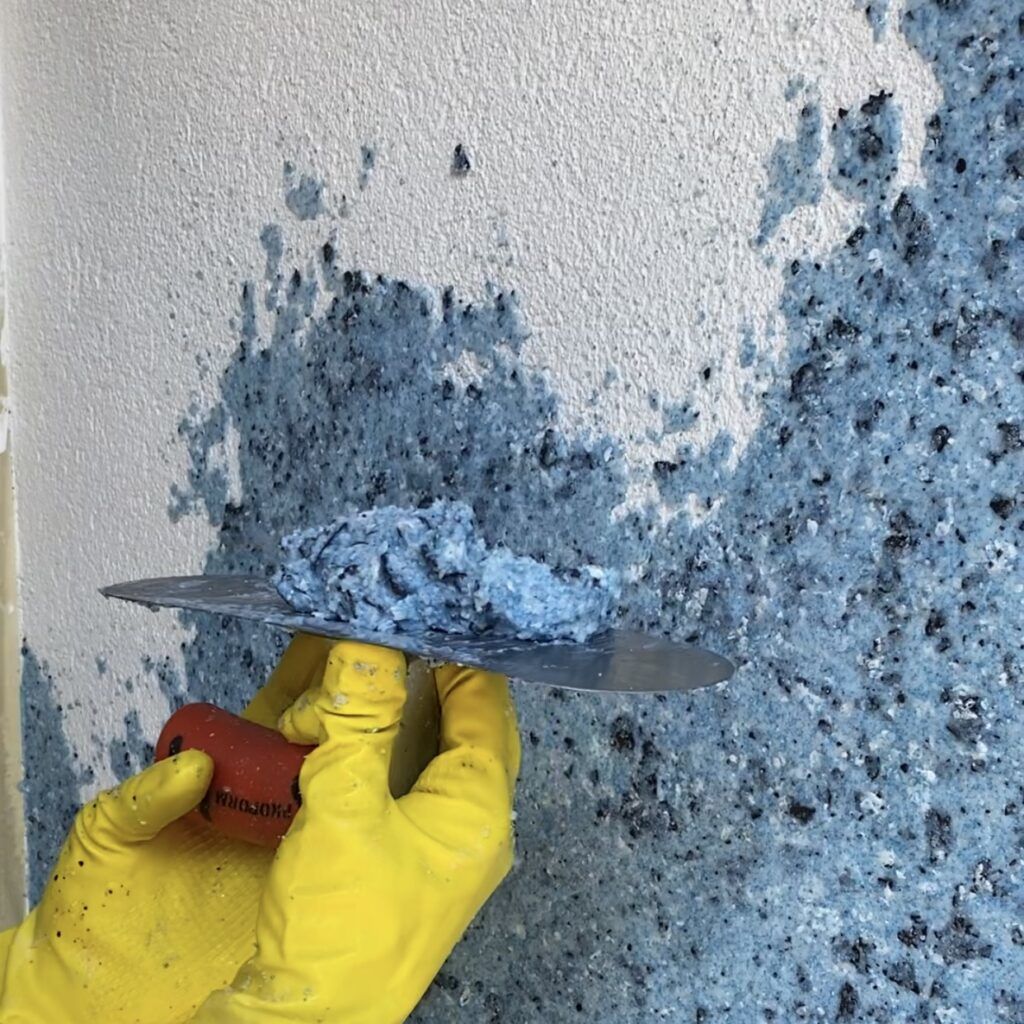 How to apply Ecogranito's Ecogranno?
Here's the step-by-step process for Ecogranito Smart Coatings' application:
Step 1: Surface Preparation
The surface to be coated must be dry, clean, leveled, free from dust, grease, mold, rust, dirt, wax, chalk, mildew, efflorescence, and loosen or peeling paint. Remove loose paint/chalk by brushing, scraping and/or sanding. If applying on newly poured concrete, allow concrete to cure for a minimum of 28 days before using our products. If applying to substrates other than cement or concrete, additional surface preparation may be required. For further information contact us.
Step 2: Ecoprimo (primer) Application
After ensuring that the surface is properly prepared, it is time to get it primed by applying Ecogranito's Ecoprimo (primer). Open the bucket of Ecoprimo and stir the product well (remember: please do not add water to any of our products!).
Using a flat roller or paint brush, apply one coat of Ecoprimo and let it dry for at least 6 hours. After the time is up, apply a second coat of Ecoprimo and let it dry for at least 12 hours.
OPTIONAL: After the second coat of Ecoprimo has fully dried for at least 12 hours, use a double-sided foam tape to design a "slab" layout marking in the shape and size of your preference to give you an even more natural stone appearance.
Step 3: Ecogranno Application
After the second coat of Ecoprimo has dried for at least 12 hours, it is now time to apply the Ecogranno coat. Open the Ecogranno bucket and stir the product well (once again, please do not add water to any of our producst!).
Using a flat, stainless-steel trowel, apply a thin, single coat of Ecogranno to the primed surface. This single coat should be not more than 2mm or 1/16 inch thick, otherwise it can result in fissures and smearing appearance. Spread the product evenly across the surface and do not make circular movements.
Rinse the trowel in the container with cold water to avoid Ecogranno from drying and sticking onto the tool. Use the cleaned and wet trowel to smooth the whole applied surface and remove any imperfections, until the desired look is reached.
OBSERVATION: Upon completing Ecogranno application and before the product dries, if the optional "slab" marking step was taken, remove the double-sided foam tape. Do not leave any tape after completing the application. This step will create the "grout look" of natural stone slabs.
What about repairs and maintenance?
Different from stucco, Ecogranno does accept minor repairs and touch ups without significantly affecting the look. For product maintenance, just use water and neutral soap to wash the surface. Do not use pressure wash, as it can affect the original product colour and its properties.
Enjoy the amazing look and unique feel of Ecogranito Smart Coatings!